What is Oxap?


Oxap is an all in one ERP solution for the eye hospitals.
The software digitizes the medical records, with the ability to manage the inventory and accounting part of the firm, simultaneously. This software is exclusively tailor-made considering the feedbacks and suggestions of leading doctors and other healthcare professionals. Clinics, nursing homes, and super-specialty hospitals are some of those who can benefit from this software. Patients care, Consultation, Surgery section, Pharmaceutical sector management, can all be configured and maintained without compromising the data stored.
The software has been facilitating seamless and efficient functioning of clinics and hospitals, with 100% satisfied clients.
Why Select Oxap?

Oxap notifies the authorities of least remembered activities that need extra attention, which in turn helps to elevate the business in the shortest time.

It offers transparency and integration between different sectors and ensures the smooth functioning of a complex hospital environment


Oxap offers a high-level of security for all the data stored. Customization of access-rights to these data can be done according to the needs of management.

Oxap provides the complete history of a patient, regarding their past and current treatments. Overall it is easy to find a patient's current state of health so that there will be no delay in treatments.

The pharmacy is directly connected to the doctor's view, hence, the patient details with prescription will be shown in the pharmacist's desk, after the consultation.
VISUALIZE AND MONITOR YOUR PROGRESS
Oxap dashboard offers you easy access to all the key metrics that you need to evaluate your hospital performance and react to unexpected events. we offer multiple data visualizations, so you can choose your preferences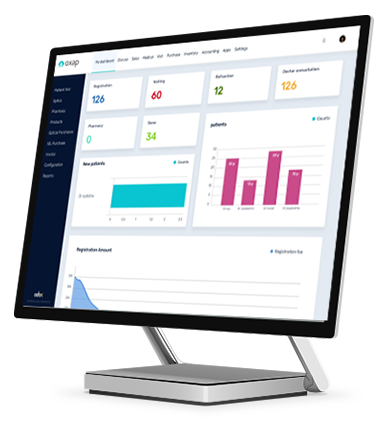 PATIENT REGISTRATION MADE
EXCEPTIONALLY SIMPLE
Handling patient details can be sometimes a headache as inexact data may lead to a decrease in performance. Don't worry we have got it covered, with a detailed patient registration window, you don't have to compromise your productivity.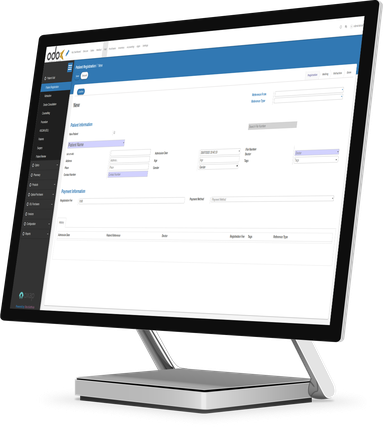 EFFICIENT & EFFORTLESS PHARMACY MANAGEMENT
Significance of a properly managed pharmacy is a vital factor in progressive hospital suite. Our pharmacy module has all the tools and toys you need to run a pharmacy effortlessly.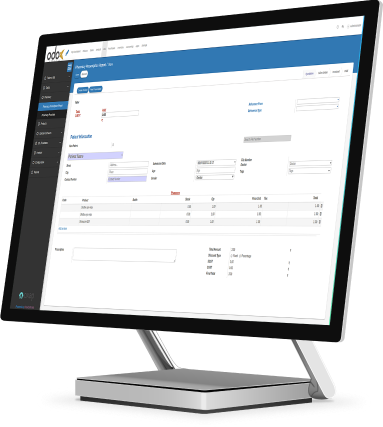 FLUIDIC INTERFACE FOR REFRACTION
Oxap's Refraction module is designed to ease the workflow of an ophthalmologist. Our unique interface and workflow takes out the burden and complexity of the test, which in turn brings out higher productivity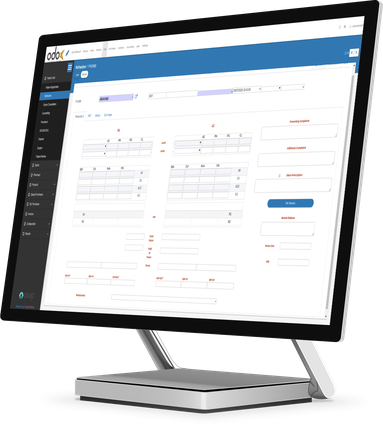 DIGITISE YOUR COMMUNICATIONS
Keeping your customers informed on every stage of the process can be a tiring job. With Oxap's integration to widespread medium like Whatsapp, SMS, and Email it will be easy informing the customers regarding their registration, appointments ,reports etc.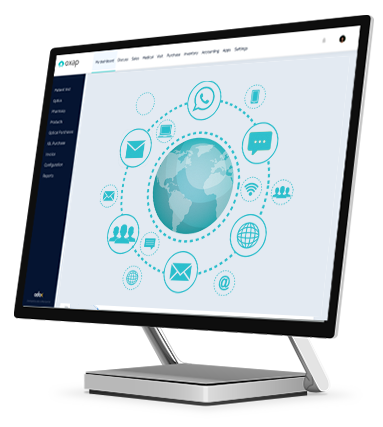 Modules in focus

Reception


The reception module of Oxap manages the front desk reception activities. Status of any Patient/Doctor can be queried from this module, e.g., time of consultation, patient details enquiry etc.

Patient Registration


Patient Registration module is designed to manage patient information chart, which marks the outset of demographics captured. All patient processes are automated through several stages.

Refraction


The refraction module is designed to ease the workflow of an ophthalmologist, who needs to gives a Refraction/Vision test, routinely during an eye examination for patients.

Consultation


The module follows the unique method of getting patients' time and refraction result from the registration stage to the doctor's desk, this helps the doctor to easily manage the consultation accordingly .

Counselling


The module helps patients to understand and make a decision on their health-related queries. This helps the hospital to take necessary steps according to patients' status .

Surgery


Schedules and manages the surgeries assigned to multiple doctors. Keeps record of details like date of surgery, patient profile, equipment details used for a particular surgery and many more.

Pharmacy


Our Pharmacy Management module is used to manage a complete pharmacy. Receives prescriptions directly from consulting doctors, which eliminate manual intervention

Accounts


Exclusively designed for managing and updating the account details of various sections. It eases out the payments, expenses, assets, and revenue transactions in reliable way.

Inventory


Inventory Management module of Oxap is used for inventory & stock management, Maintain stock, Reorder levels and shows an appropriate warning for pharmacy, optical products, etc.

HR & Payroll


Module enables the hospital to flawlessly accomplish difficult and error-prone activity by unifying all employee and employee-related information across the firm.

Analytics & Dashboard


Analytics & Dashboards module of oxap provides various dashboards and Analytical views to better understand the business improvements.

Biometric Device
Integration
Integrates any available biometric device. Automates attendance marking through the Face or Thumb detection method and keeps the device attendance in log.

Whatsapp
Integration
The module helps us to connect with the customers through Whatsapp, sending messages and other notifications, thus improving customer convenience, which in turn improves productivity.

SMS
Integration
The SMS integration allows the hospital to use text messages as the communication media, which notifies the customer via messages about the consultation related information.

Customer Feedback
Integration
Enables customer feedback options. Customers can connect to the hospital team for any queries and complaints through this module.
"It was indeed the best decision that I have taken regarding my hospital software. The software is budget-friendly and also the sales support team were really helpful always."
"They customise the software as per our requirements and convenient, which is very beneficial for our entire staff to work more effectively. Moreover, at any time they have no hesitation to provide better services for our team."