Why Odoo?

Odoo is an ERP software for business management. An all in one solution for all your business needs. The open-source model of Odoo has allowed leveraging thousands of developers and business experts to build hundreds of apps. With its top-notch user interface and strong technical foundation, Odoo's framework is unique. Being an open-source and built on a modular structure in which each app covers one business function and are installed as needed, it suites to a small to large scale enterprises. Odoo streamlines all management sections under one roof from Manufacturing to Purchase, Sales, Finance & Accounting, Inventory, CRM, HR, POS, E-commerce, Website, and even the Document Management. That way, Odoo evolves much faster than any other solution.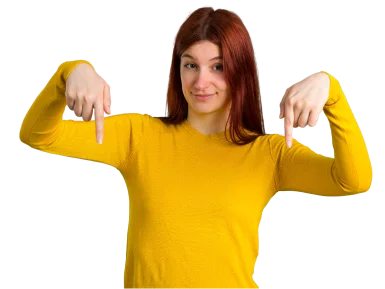 Accounting
Odoo Accounting automates all accounting transactions with electronic invoicing and tracks payments easily.
Inventory
Track every stock move from purchase to warehouse bin to sale orders with real-time dynamic reports.
E-commerce
Get a fully integrated online store with automatic stock adjustments and reporting via Odoo E-commerce.
POS
Odoo POS has a smart interface and is compatible with any hardware, reliable even if your connection is offline.
Project Management
Flexible project management allows organizing, schedule, plan, and analyzes every task.
HR
Centralizes all your HR information, profiles, manage time-sheets, leaves, recruitment, etc..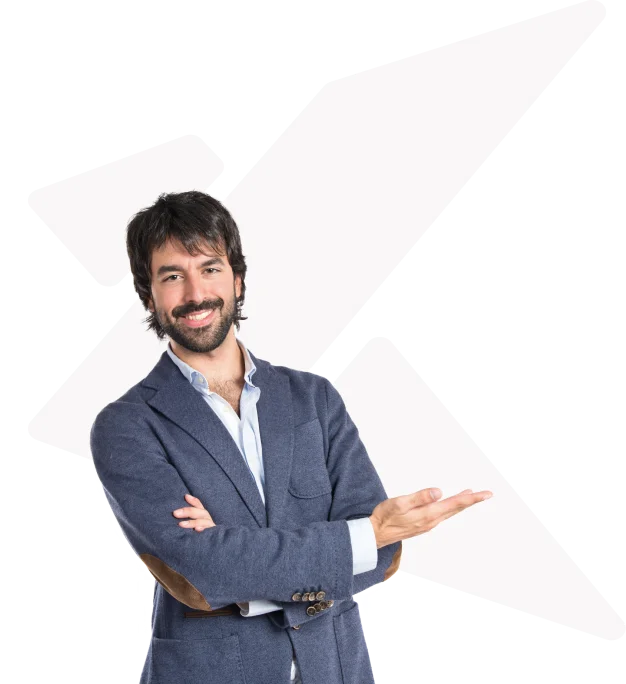 Need help to implement an odoo ERP? Odox have all knowledge and experience to guide and make your project a success
Odoo Implementation
Flawless implementation with minimal cost and further adding required modules as per demand. This will help to manage companies of various scales.
Odoo Customization
Odoo Customization Service and custom module development are specifically crafted to ensure you get Odoo custom development as per your workflows and business requirements.
Odoo Integration
Odoo integrates with third-party software to give a full suite of business apps to help manage everything from sales and CRM to human resources and finances.
Odoo Consultation
Our Odoo specialized consultants study the client's business environment and showcase how Odoo can help tackle the challenges professionally.
Odoo Resource
We outsource committed professionals to manage the business on all levels and to give high-quality deliverables within the set deadline.
Odoo Migration
Odoo migration of database and modules is performed by our team, without compromising data integrity, for better odoo experience.

How We Implement an Odoo ERP


We have 8+ years experienced resources, technical and functional experts in Odoo modules and a pool of talented developers, to build great products and helps business to grow

High Coding Standards


Experts in all Odoo Versions


100% Satisfied Customers


Technical and Functional
Expertise in Odoo modules


On-time and In-budget
Implementations


Talented pool of developers


8+ years experienced resources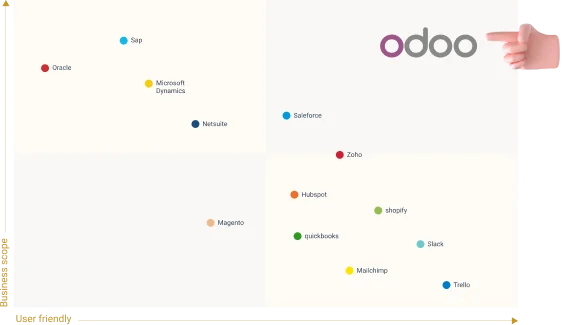 We have 8+ years of experienced Odoo resources, expertise both functionally and technically, and completed several projects and tasks in various locations, which makes us one of the best Odoo development company in India. Also, we are one of the top service providers in the MENA region.
Odoo helps you to create a trustful relationship with your customers. This software is equipped with different business modules such as Sales, HRM, CRM, Accounting, Operations management etc. Odoo can decrease time-related to the sales management process, which can lead to effective decision making. You can also easily manage the entire sales order lifecycle by focusing on post-sales activities.
We believe communication plays a major role in the success of the project. Right from the inquiry to implementation, we do everything in open collaboration with our client. We ensure that the work is getting done properly through demonstrations and a proper framework.
Money and time involved in a project are depended on the size of the project, its requirements, and complexity.
Odoo implementation steps include understanding the client requirements, documentation, analysis, design, development, training, and maintenance.
We have more than 8 years of experienced developers and several versatile experts. Our Odoo developers are experienced with Odoo ERP applications and in-depth industry knowledge.
Yes, we provide technical training on Odoo.
Yes, we will be providing Odoo resources according to your time zone, deadline, and business goals. 
Odoo implementation includes functional implementation of Odoo modules. For that, a detailed understanding of the Odoo functions is required and develop the customized function according to the client requirement with the help of developers. The team includes project manager, lead, functional consulted, developers and junior developers. On the other hand, the Odoo development process is done by developers for the specific requirements of the client.
Our expert team has worked in almost all versions of Odoo such as Open ERP 7, Odoo 8, Odoo 9, Odoo 10, Odoo 11, Odoo 12, Odoo 13, and Odoo 14.
Mail at

For Career

Mobile

+91 7736140050
Get Your
Free Consultation