Grow your sales with the
Best Point of Sale Software
Installation only takes a few minutes, while selling can be done in a matter of seconds. Compatible with all devices, making it highly adaptable. Start using the system to process sales, track inventory, and manage your financials.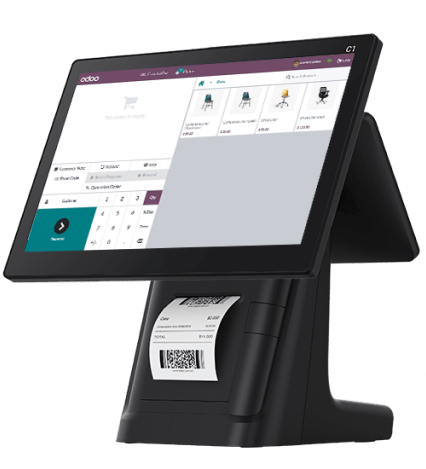 Your Store's Needs Are Met Here

Instances with multiple sessions
Run multiple sessions at an instance, allowing multiple cashiers to process sales simultaneously.

Managing cash counters
Cash counter management, which allows you to track and manage cash transactions.

Optical barcode reader
Barcode scanners and virtual keyboards, which can be used to quickly and accurately enter product information.

Reward for Loyalty
Loyalty programs, which allow you to incentivize repeat customers and reward them for their loyalty.

Payment terminals
Integrated payment terminals, which allow you to easily accept cash and card payments.

Direct Invoice
Direct invoicing, which allows you to generate invoices and send them directly to the customer.
Live monitoring to effectively manage procurement operations
Management of Integrated Inventories
With the Odoo Inventory app, all transactions from the POS are instantly recorded in the stock inventory, allowing you to view product availability in real-time. This feature saves time and ensures accurate inventory management. In addition, the Odoo POS is seamlessly integrated with Odoo eCommerce, eliminating the need for separate stock management systems and allowing you to run a truly multi-channel business.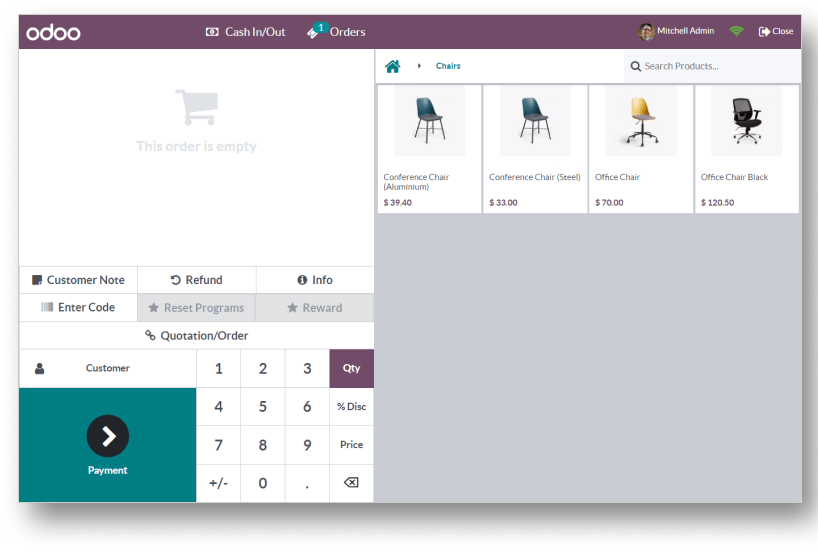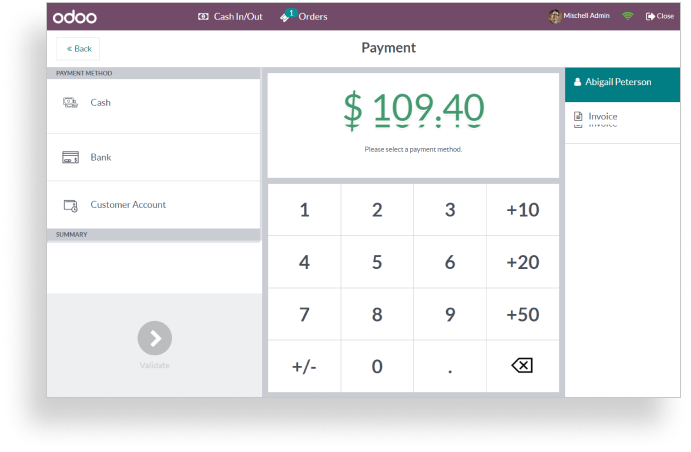 Points, Gifts and Discounts with Odoo loyalty programs
Reward your loyal customers
The entire process can be automated and is fast. With loyalty cards and customer barcode IDs, you can identify your customers even faster.
To your preference with our module
Customization of POS receipts
Enhance your default POS receipt by customizing it according to your preferences. It provides improved formatting options when printing tickets from either the PosBox or the POS NETWORK PRINTER module. You can print inline designations for items, as well as their respective quantities, unit prices, and total amounts, resulting in a more detailed and informative receipt.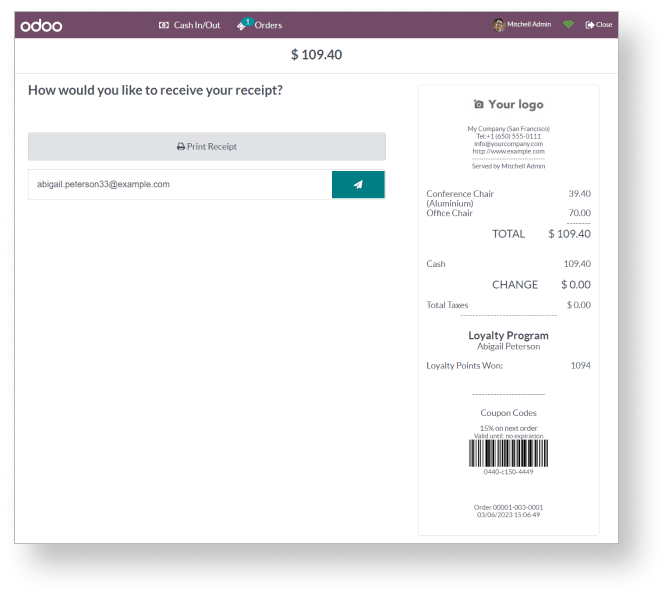 Compatible With All Types Of Hardwares
Our platform does not require any installation or specialized hardware.
Get Your
Free Consultation