Best Accounting Software will Help you to keep Accounts Better

A cutting-edge accounting software that ensures the utmost precision in tracking your accounting and finances is available on the market.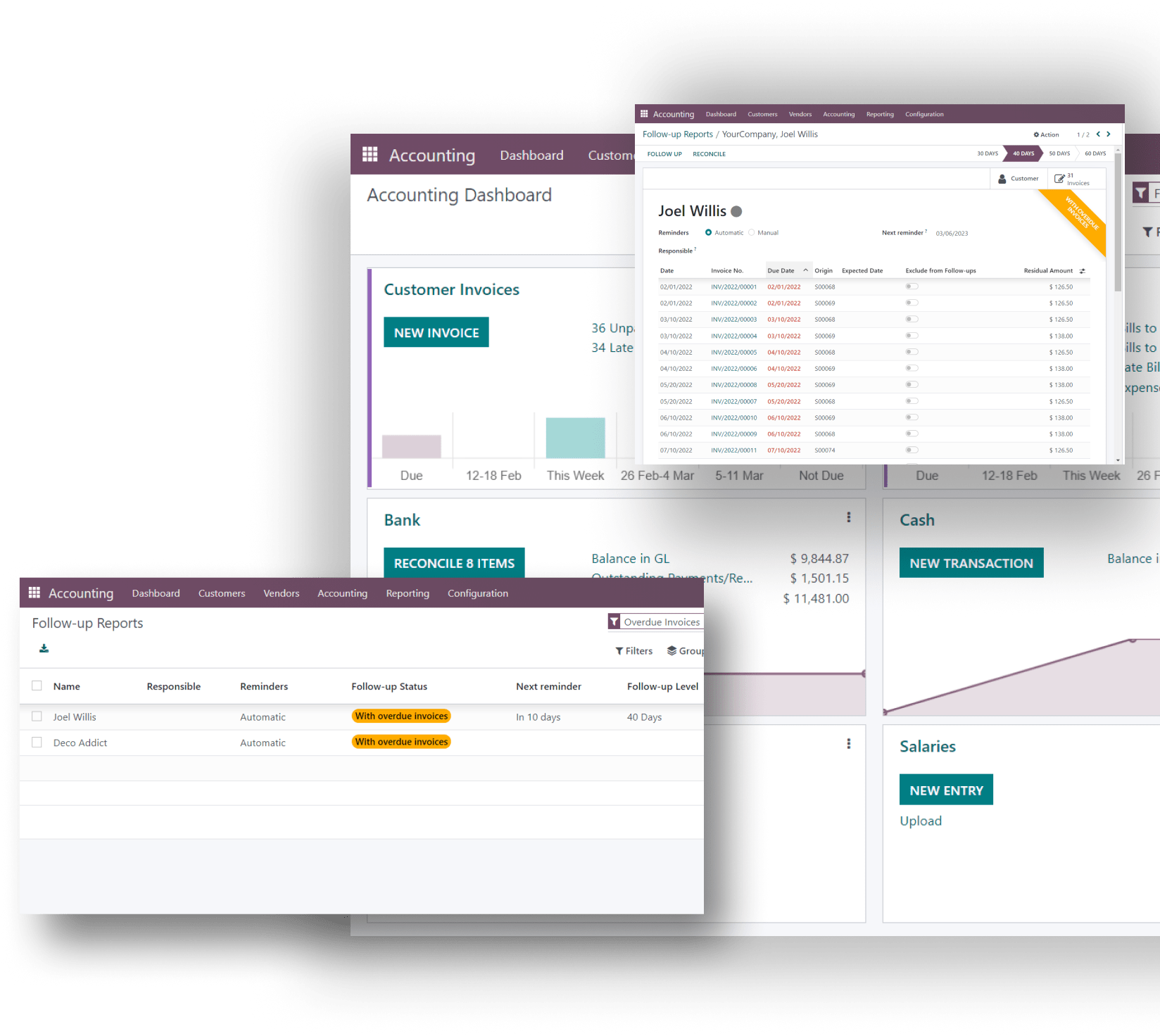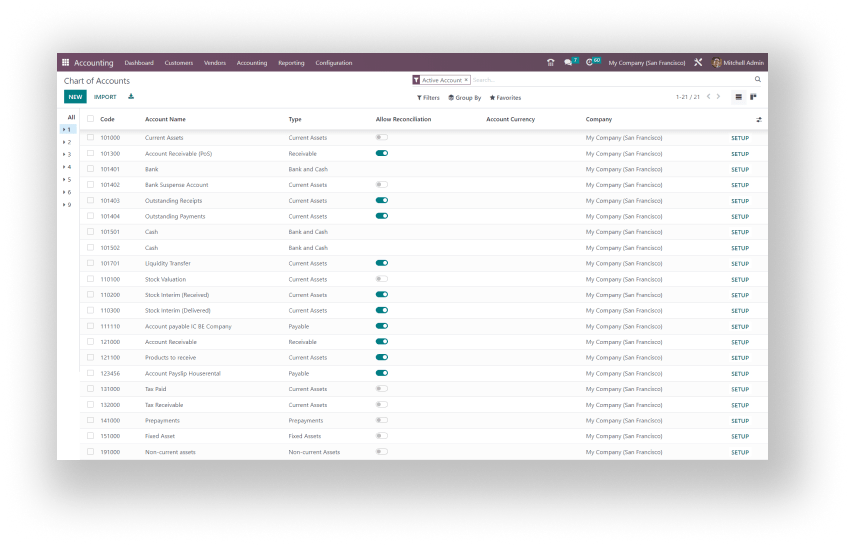 Take control Of Your
Accounts Effectively
The system's integration and automation capabilities can help reduce manual data entry, improve accuracy, and increase efficiency in accounting tasks .
You Can Access Everything You
Need From Your Dashboard
It's your report, the way you like it

Automatic synchronization of bank feeds

Track your costs and manage recurring invoices

Keeping your journals at your fingertips

Online invoicing with easy customization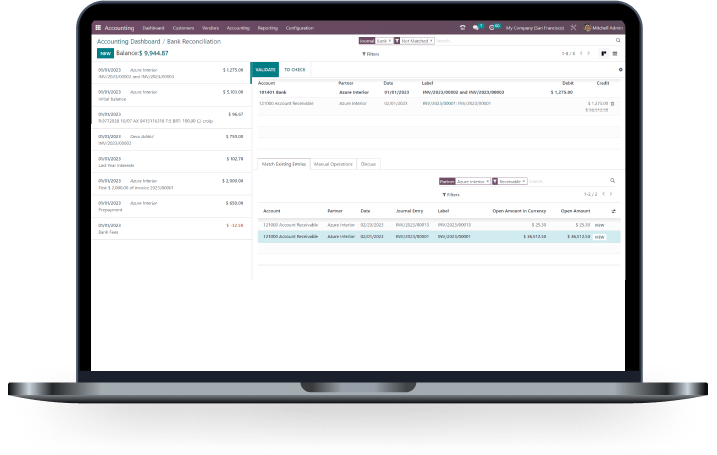 Odoo Accounting Made It Easier
Accounting module offers a wide range of features to help businesses
manage their invoicing process more efficiently.

Reports and Invoice
Generate reports and analytics on invoicing activity, such as outstanding balances and aging accounts.

Recurring Invoices
Automate billing for subscriptions, reducing administrative work by charging customers automatically.

Automation
Automated tax, discount, and charge calculation in invoicing and accounting software saves time and reduces error.

Direct Approch
Ability to send invoices directly to customers via email or other communication channels.
Powering the growth of
100+ business world wide
Take Your Business To The next Level with The help Of Our
experienced professionals
"Odox Softhub LLP exceeded our expectations with their knowledgeable and dedicated team, delivering high-quality and tailored Accounting solutions. Their communication skills and expertise in software development have enhanced our business processes and improved efficiency. Highly recommended for businesses seeking reliable and innovative software solutions."
Get to know more about our
accounting module Get Your
Free Consultation