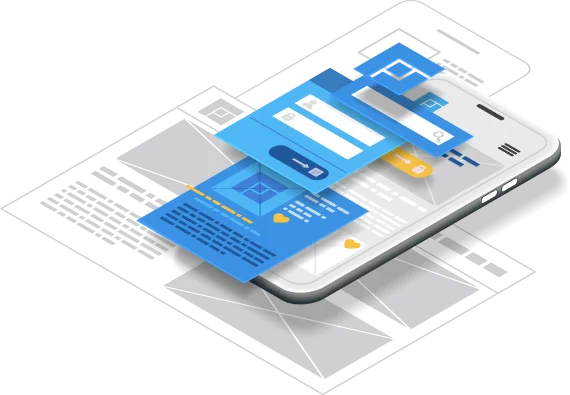 Take Business to Next Level Through Flutter

Flutter, the app development framework from Google has received rave reviews and is now considered to be the future of mobile applications. The free and open-source SDK makes compatible for both Android and iOS environment. The ability of Flutter to give minute control to designers, quick development and efficient testing capability to developers, and low-cost app development for businesses has led to this popularity at global level. Apps built on the cross-platform framework, have successfully proved their worth in many industries like e-commerce, entertainment, finance, education, sport, navigation, lifestyle and travel.


Features That Impress Every Industry
Run the App while Making Changes
The dynamic approach of Flutter to make changes instantly in the code whenever required without affecting the app performance is a boon to any app developers. Unlike, earlier where developers had to edit code and compile before running app to see changes, the flutter has reduced the development time drastically( Static hot reloading).
Cost Effective and User Friendly
Flutter developed Apps are considered to be cost -effective in various means. It is compatible with the devices running on older versions of Android (Jelly bean) and iOS (version 8), reducing the time for developers to rebuild and tweak the apps to run it on older versions. Flutter tailor made future-ready apps can even support IoT devices that are taking the by a storm and changing the phase of every businesses.
Flutter helps in creating greater apps suitable for almost every industry
One-time Build and Use Everywhere Flutter can help create mobile apps for both Android as well as iOS with a single codebase without going through any tedious process. Once written code can be used in any platform saving the time and cost involved in developing the apps.
Performance Rivaling Framework
The apps created using Flutter is considered to be the fastest and smooth running, without any trace of hang or cuts during the app use. The Flutter using the Google's own programming language known as DART, allows the framework to use reactive styles without any help of JavaScript.
Create Stunning Apps
Flutter allows UI designer to control the look and feel of the app up-to pixel level.Flutter is loaded with wide range of designing options that can customize the app accordingly, with less coding and more widget usage.
Why Choose Odox for App
Development?
We have been providing the most convenient services such us

Innovative and Custom solutions
The experienced team consider the nature of mobile needs and customize the apps to fit-in.

Industry Specific
The apps development depends on type of industry. We implement the apps which perfectly deserve your business.

Creative Approach
An invincible blend of creativity is a must for any business nowadays. Our team are expertise in building creative solutions for you.

Integration with Odoo
For a comprehensive app experience, integration with an ERP system is a must. Our expertise in integrating Flutter and Odoo can help you to take your business to the next level.

Our Valuable Clients

Get Your
Free Consultation