Odoo ERP is considered to be highly customizable and user-friendly software for all levels of businesses. Odoo v13 is more defined and more user-friendly to manage the business with much ease. The ERP software must be quite brisk and agile in handling business processes. Here in this blog,   we discuss a few new features of Odoo13 that can help the business grow faster.
Subcontracting in Manufacturing
MRP subcontracting module is a useful feature for manufacturing companies, who outsource some part of the job contracting work to other manufacturing companies to get the best expertise methodology.
The module helps the project's general contractor to manage the completion and execution of the project within its stipulated deadlines.


In Manufacturing from the menu choose Configuration tab. Tick mark Subcontracting and save.

To create a BOM(Bill of Materials), go to the Master Data tab, select Bill Of Materials. Here we can create a new BOM by selecting Subcontracting, adding the subcontractors, and save it.

We can also specify a component product to resupply, see the cost, and manage the movement of the product in this feature.
HR

Skill Management Module
Enterprise edition can now monitor the skills with Odoo ERP. Odoo13 brings a module, HR skills for distinct management of employee skill.
The skills of the employees are crucial in the survival of an organization. An appropriate skill management mechanism can enhance employee skills which lead to excel in their job position and company benefits, consequently. This module will help you to manage training sessions, manage employee skills, and others.


In Employee Menu, choose the Employee then we get an option for Experience, Education level & skills under Resume menu. Editing the experience level, Education level & skill level is available in the same place. In addition to this, there are various options for creating different kinds of experience levels under the configuration menu.


Forecast Inventory Module
Better inventory management helps businesses to speed up their fulfillment operations, lower their costs, and prevent any chances of business fraud. Inventory forecast is just forecasting the upcoming future demand for a product. So that we can meet the customer needs by stocking the products according to the forecast, without delay. In Odoo 13, there are features that a business requires for complete end-to-end inventory management. It has become more user-friendly and powerful.
Some functions that v13 brought are factored shipping methods, easy inventory adjustments, strong valuation reports, new forecast stock reports, mass assignation of serial numbers and so on.

And there is an upgraded view for all graphical and grid representation of all the products based on quantity and date/time, as shown in the image. This gives a clear idea about the outgoing and incoming stock details on that particular date.


Product Video

Segment


A Product image or video in most e-commerce websites play a vital role for sale and conversion on the website. Odoo 13 has also added a feature that enables us to add a short video of the product.

This helps to make the website more interesting and visually appealing along with more information about the products through the videos and pictures.




Sales coupon and Promotion module
In today's competitive market, it is inevitable to retain the customers, since loyal customers are the profitable aspects of a business.Sales promotions are marketing activities that highly aim to temporarily boost sales of a product or service by adding to the basic value offered. This is known to be one of the unique factors to retain customers. Now, with Odoo 13 ERP it is easy to create and manage the coupon and promotion strategies, even in the Community version. We can add contact and forms to our website to collect user information along with promotions and discounts to attract new customers.


We can find the coupons and promotions under the pricing section in the Settings of Sales module. Tick the Coupons and Promotions in the Pricing section. We can boost our sales by creating coupon or promotion programs.
Rental Module
The Rental module features a menu with a focus on the essential functionalities and is easily maintained. The module aims for those companies who rent the products and Odoo ensures the clean management of the products that are rented.
Rentals order placed can be filtered by day, week, month, or year, also giving a clear status of rental products and further actions to be taken like repairing, maintenance, cleaning, etc.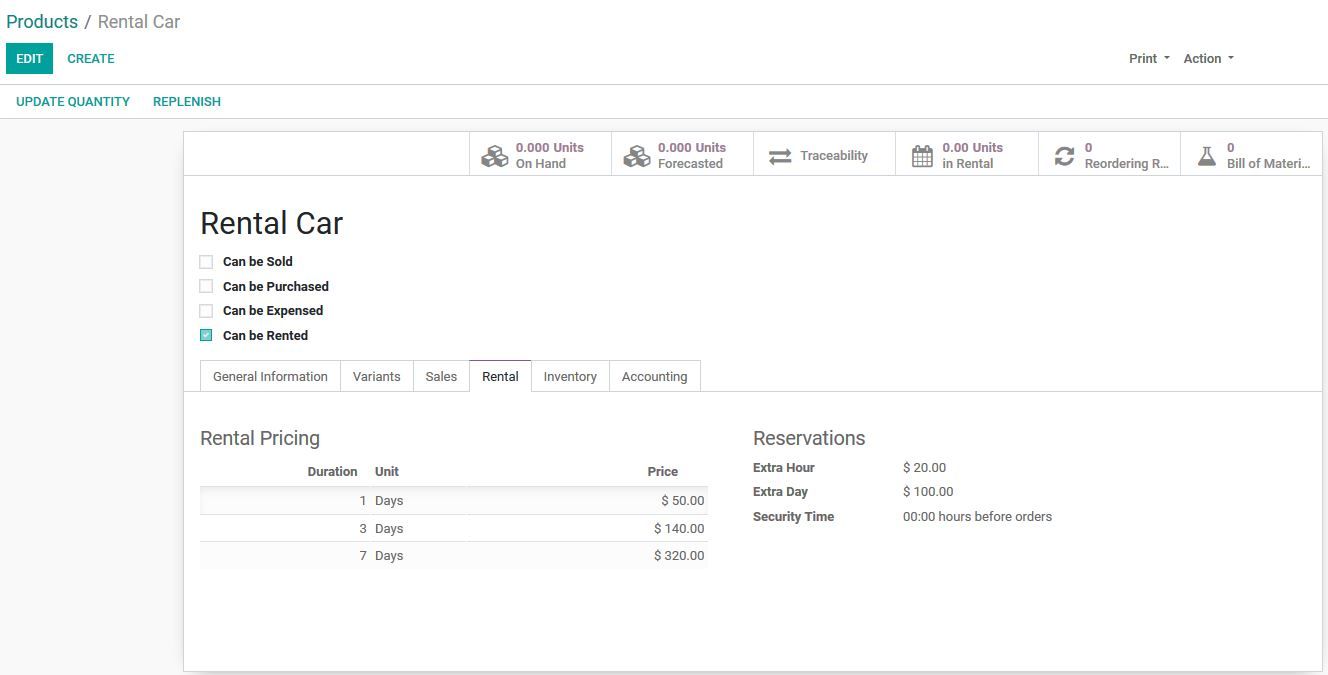 In addition, rental agreements can be digitized and signed directlyby the customer on-site using the Signature module. It makes the administrative effort easier and offers central storage of all relevant documents displayed in a specific order.
Odoo ERP becomes a complete business suite for an organization to manage its business processes in a more streamlined way, by improving a lot by launching the latest version.
Every year Odoo releases a new version by enhancing the modules and features making it more user-friendly and beneficial for successful business management. Odox Softhub includes all the updated features of Odoo 13 in our products, so that clients get the maximum benefit of it, making their business go hassle-free.
To get your Odoo ERP software customed and to know more about other services that we provide, drop mail at info@odoxsofthub.com. To explore more about us feel free to get in touch with us.